Multi-Sector Market Analysis
Market Analysis for the Downtown Statesboro Master Plan

Statesboro, Georgia, 2011
City of Statesboro, Georgia
In January 2011, Marketek began a multi-use market analysis to determine support for new retail, residential and office space in downtown Statesboro. Marketek also prepared a business development plan for the downtown, with an emphasis on improving the local business mix and refining marketing techniques to better reach key markets.
Market Analysis for the Argenta District Master Plan
North Little Rock, Arkansas
Argenta Community Development Corporation
The Mill, LLC; North Little Rock Economic Development Corporation
Marketek conducted a multi-sector market analysis as part of the master planning process for North Little Rock's downtown district of Argenta. We assessed the retail, residential, office and hotel markets and, for each use, provided estimates of future development potential in Argenta. Marketek also examined opportunities to introduce urban agriculture practices in the district. The Argenta District Master Plan received the 2011 Achievement in Comprehensive Plan Award from the Arkansas Chapter of the American Planning Association.
Livable Centers Initiatives (LCI) in the Atlanta Metro Area, 2000-2015
The Atlanta Region
Marketek, Inc., has participated in twenty-two (22) Atlanta Regional Commission LCI projects to foster greater livability in activity and employment centers in the region through master planning with an emphasis on transit options. As a part of multi-disciplinary teams, Marketek provided market analyses and development recommendations for new and existing projects. Suggested business mixes, housing product types and target markets were identified, along with business development and marketing guidelines.
Market Analysis for the East Rome Revitalization Plan
Rome, Georgia
Northwest Georgia Housing Authority
In support of the Northwest Georgia Housing Authority's anticipated HOPE VI application, Marketek collaborated with a team of land planners to produce a redevelopment plan for the East Rome neighborhood in Rome, Georgia. Marketek conducted demographic analyses, prepared retail and residential market assessments and estimated future demand for new retail space and market-rate and affordable housing over a ten-year period. These projections provided a basis for land use and redevelopment plans for the subject site and surrounding areas in East Rome.
Market Analysis & Marketing Strategy for the Town of Blythewood Master Plan
Town of Blythewood, South Carolina
As part of a multi-disciplinary team, Marketek completed a market study and prepared marketing recommendations for the Town of Blythewood Master Plan. Based on assessments of local retail and residential markets and statistical demand analyses, we estimated potential supportable retail space and housing units in the Blythewood Master Plan Area. In 2011, the Blythewood Master Plan was named Outstanding Planning Project for a Small Jurisdiction at the South Carolina Chapter of the American Planning Association's Fall Conference.
Market Analysis & Branding for the Central Business District & 115 Corridor Plan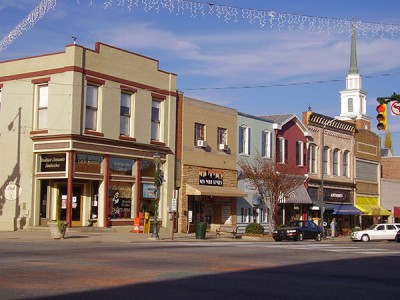 City of Statesville, North Carolina
As part of a master planning study for the City of Statesville's central business district, Marketek provided assessments of residential and retail market potential for the downtown. We developed a marketing strategy and brand theme for the CBD, prepared a detailed plan for enacting the strategy and worked closely with downtown organizers to guide implementation.
Lents Town Center Market Analysis, Business Development Plan and Business Recruitment Assistance
Portland, Oregon, 2011
Portland Development Commission
To provide direction for redevelopment projects in the Lents Town Center, Marketek conducted a mixed-use market study for retail, office and residential uses. The project included demographic, economic and supply analyses and extensive community outreach/opinion research. Marketek also developed 10-year demand projections for each market sector and prepared a retail market strategy and business development plan.
Downtown Iowa City Market Niche Analysis
Iowa City, Iowa
Iowa City Economic Development Department
Marketek performed a multi-sector real estate market analysis designed to rejuvenate Iowa City's downtown core. We estimated future demand for retail, residential, lodging, office and entertainment space and provided recommendations regarding business mix, housing products and price points, and target markets for new shops, restaurants and housing. To facilitate implementation of the revitalization plan, Marketek prepared an action-oriented strategy for organizing for downtown development and attracting new business owners, developers and investors.
Residential/Retail Market Analysis and Marketing Plan
Avondale Estates, Georgia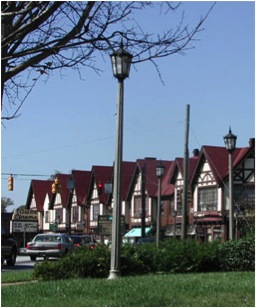 In an effort to plan for future growth, community leaders commissioned residential and retail market analyses to ensure that future development incorporates the intrinsic values of the community. Marketek worked with community leaders, residents and business owners to identify qualities that separate Avondale Estates from its competitors. Based on these findings as well as estimated market potential and an assessment of competitive supply, Marketek not only recommended businesses and housing types for which there was market support but also those that incorporated and promoted Avondale Estates' unique identity.
In 2013, Marketek participated as part of a team on an LCI (Liveable Centers Initiative) update conducted for Avondale Estates. The final report included recommendations about the appropriate scale and mix of uses for the area for both development and redevelopment.
Retail/Office and Residential Market Assessment and Redevelopment Strategy
Tallahassee, Florida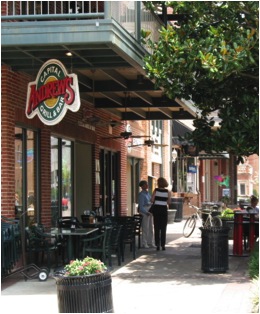 The Tallahassee Downtown Improvement Authority (TDIA) contracted with Marketek to complete a comprehensive market analysis for Downtown Tallahassee to be used as a guide to reestablish the downtown district as a vibrant, mixed-use center with new housing, shops, restaurants and entertainment opportunities that meet the needs of local residents, students and visitors to the Tallahassee area. The research included a survey of more than 3,100 downtown employees, providing an in-depth understanding of the potential market for downtown housing and for realizing retail opportunities.
With private investment focusing on the city's northeast quadrant, one issue of concern for downtown Tallahassee was the lack of new development in the downtown district. Using the results of this research, the TDIA has successfully marketed downtown to the development community and consumers. A large public plaza with shops and entertainment has been developed and several residential projects have been completed in the downtown district.