Mixed-Use Market Analysis & Marketing Strategy for Downtown TIF District, Bowling Green, Kentucky, 2010
Warren County Downtown Economic Development Authority
Marketek prepared a comprehensive mixed-use market analysis of retail, office and residential real estate products together with a marketing and organizational strategy for the successful implementation of a phased tax increment financing downtown revitalization plan.
Downtown San Jose Business Survey & Retail Market Research, San Jose, California, 2009
San Jose Redevelopment Agency
Marketek's retail market assessment was designed to improve the Redevelopment Agency's business outreach and retention efforts and to attract retailers to San Jose's downtown. Through business and consumer surveys, in-store visits, interviews and a statistical demand analysis, Marketek identified target business opportunities and consumer markets for the downtown. We created a game plan for capitalizing on these opportunities and expanding services to existing downtown businesses.
Newton County/Covington, Georgia, Retail Marketing Strategy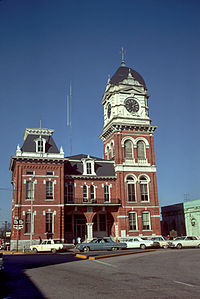 In 2014, the Covington Newton County Chamber of Commerce and The Center for Community Preservation and Planning in Covington, Georgia, contracted with Marketek, Inc., to complete a retail market strategy to grow the county's retail base. The study serves as a key component of Newton's 2050 Plan, which is designed to accommodate projected population growth. Significant leakage of retail dollars is occurring in Newton County because retail options are not readily available throughout the county and residents and visitors pass through to shop in Rockdale County, Athens, Madison, Stonecrest Mall and Atlanta.
A key result of the retail strategy is a detailed description of retail businesses that could be targeted for recruitment to Newton County in terms of requirements for size (Gross Leasable Area), minimum population density, traffic counts, preferred co-tenants and core customer income level, age and gender.
Residential and Retail Market Analysis
Delray Beach, Florida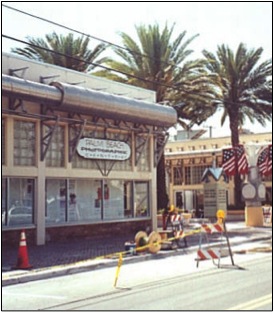 After implementing several of Marketek's recommendations for downtown retail revival in Delray Beach , downtown Atlantic Avenue became a thriving shopping district with retail expansion extending beyond the "Avenue" into areas such as the Pineapple Grove district. The question changed from "how do we revitalize downtown" to "what types of businesses and services are needed to ensure the long term health and vibrancy of the local community."
Downtown Delray Beach, Florida, The City of Delray Beach subsequently retained Marketek to conduct a second study to identify potential retail demand for businesses aimed at serving multiple target groups – particularly local residents – as well as to estimate the demand for residential development in downtown. The study was done in conjunction with the Atlantic Avenue Master Plan conducted by the Treasure Coast Regional Planning Council.
City of Chico, California
To facilitate implementation of the retail study's recommendations, Marketek developed a clear, 12-step action plan for the next six months. Key elements included community marketing, business vitality product packaging, customer attraction and internal organization. At the project's conclusion, Mary Bosch conducted three interactive workshops for existing business owners to present key opportunities for retail growth. Based on the success of the Retail Market Analysis, the Chico Downtown Business Association asked Marketek to assist with internal organization and capacity building as they move forward with implementation.